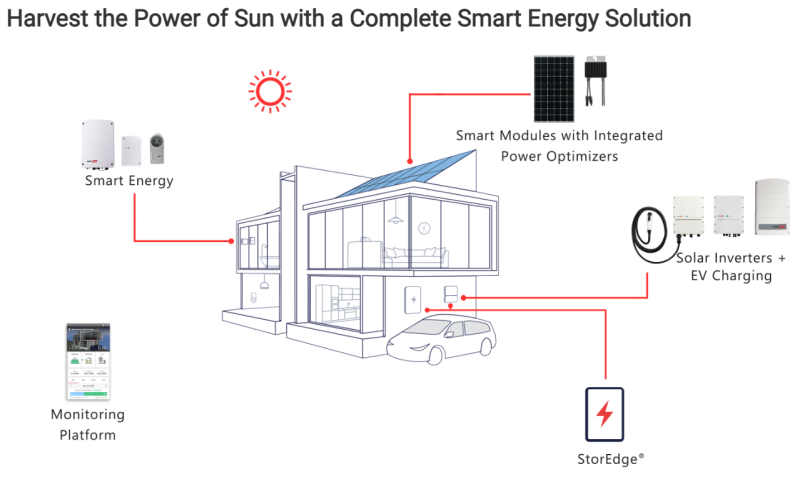 Beginning with Phase II, Blacktail Solar Homes PV installations provide the opportunity to do more than generate electricity. The base installation includes a module called Backup Interface, which includes a place to connect one or more home batteries, a car charging station, or a generator.
Home backup solution automatically provides full or partial home backup power day or night, when the grid goes down. Unused solar power is stored in a high voltage battery, for use during grid failures. This creates increased homeowner energy independence, in addition to its on-grid capabilities for maximizing self-consumption and electricity savings.
The Backup Interface is included but the battery or generator or charging station are optional. The system will be ready to receive them if you choose to add them. We have obtained a price quote for the optional battery and it would be approximately $9,500 installed, either as part of the initial purchase or whenever you might choose to make the investment. One battery is probably enough to power one of these small houses in case grid power goes down, but you could have more than one.