Solar Homes for Sale
Montana's Best Live/Work/Play Opportunity!
These Montana solar homes are now for sale. They should be ready for occupancy late in summer 2020. Dillon schools are excellent and it would be a great place to raise a family. These homes would also make a great second home for someone to escape the pressure of life on the coast, within easy distance of great fishing and hunting. The University provides ready renters, if income property is your motivation.
Solar Home Views and Floor plans
Here we show an artist's rendering of how the homes will look when built and landscaping is in place, as well as a copy of the actual lot lines as recorded. Finally, we include copies of the actual floor plans of the Phase II homes.
Lot Layout, Floor Plans, and Images
Aeriel View From Southeast

The Lot Layout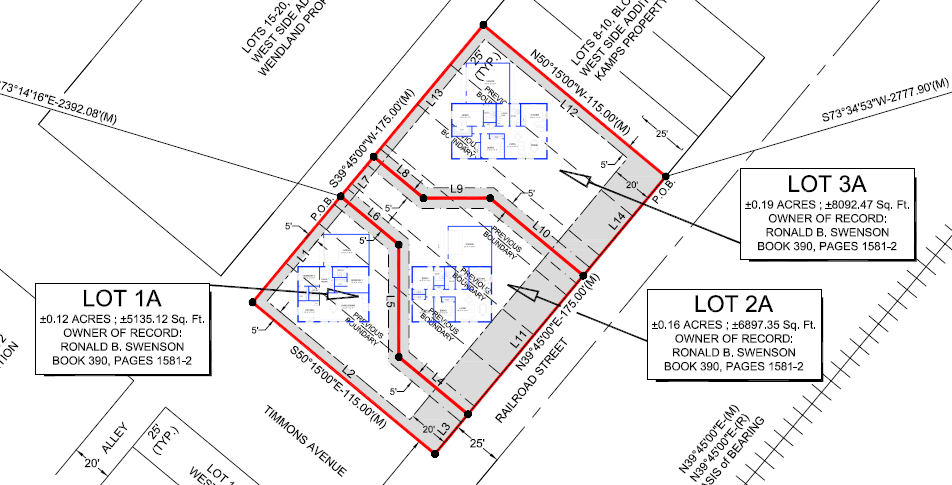 Blacktail homes are located on Railroad Street, which like most streets in Dillon, runs at a diagonal to a north/south line. The lot lines for the houses have been adjusted to make room so all three houses have the wide part of the house facing due south. This layout allows the wide part of the houses to be exposed to the sun in winter and to the shade in summer. All garage entrances are from the Northwest through the ally so sunshine is not wasted on cars.